In December of 2002, JASC signed a Long Term Agreement (LTA) with Hamilton-Sundstrand San Diego to continue supplying JASC production components for the Hamilton-Sundstrand APS-3200 Auxiliary Power Unit (APU). The APS-3200 APU is used on the Airbus A-320 commercial airliner and provides electrical power and air conditioning while the aircraft is on the ground.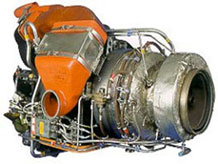 This latest LTA is effective through December of 2007 and is the second consecutive LTA that JASC has signed with Hamilton-Sundstrand for APS-3200 components. These LTA's are a sign of JASC's commitment to continue supplying quality aerospace control components to its valued customers.
The components that JASC supplies for this APU include: servo valves, inlet guide vane actuators (IGVA), pressure regulators, flow dividers and small filter assemblies.
Printable .pdf version (requires the free Adobe Reader)